Summary
Our 15 Years of Beer award winning design helped Steam Whistle rocket to the top of their industry by recognizing the stories that form the customer's experience as the brand's crowning achievement. Today, we continue to help this ingenious brand with regular web maintenance.
Services
Responsive Landing Page Design
Web Development
Social Media Marketing Campaign
Wireframe Layout
Navigation User Flow
Design – Web Development
Responsive Landing Page Design

User Interface Design
Landing Page Wireframes • Navigation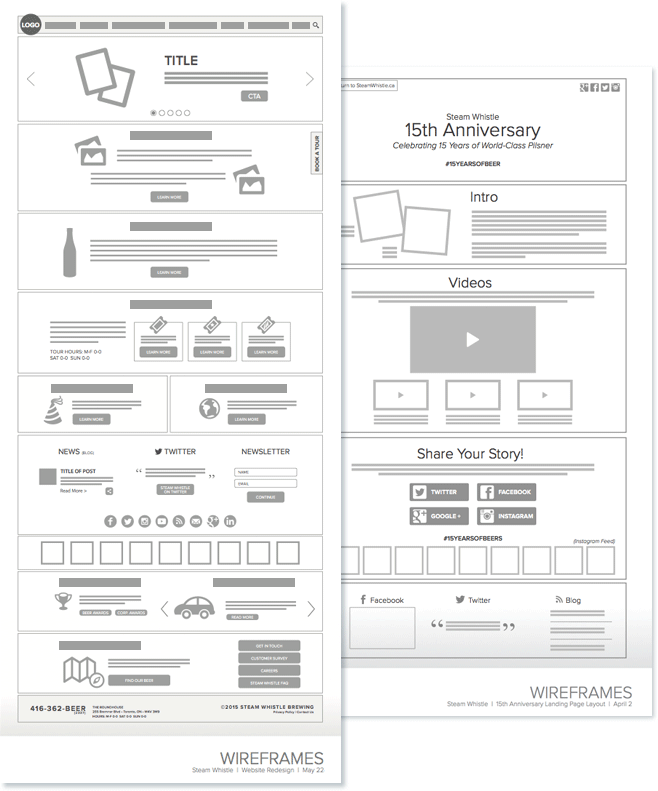 Design – Web Development – Marketing
Responsive Landing Page Design • Social Media Marketing Campaign

A few more samples of our work…
iSTORM is an official Google Partner
Ready to push your brand to the next level?
Talk with us.
Our mandate is to use our ability to innovate in order to access, catalogue and analyze online data to drive our strategies and market your brand successfully online. In other words, we create media that moves.
We're industry leaders for a reason, so get ready to get inspired and be inspiring. Contact us today.