Summary
Our involvement in the launch of Doc Magillgan's Irish Pub has helped make this establishment a beacon of Niagara Falls hospitality. Not only did we brand the new dining establishment – including T-shirt design- we also secured a highly engaging and personalized digital presence and marketing campaign that's made Doc's the cornerstone of downtown Niagara Falls it is today.
Services
Website Design
Web Development
CMS Integration
Social Media Marketing Campaign
Analytics & Stats Tracking
Navigation User Flow
Apparel Design
Design – Web Development – Development – Marketing
Website Design • Navigation User Flow • CMS Integration • Online Marketing Campaigns • Tracking and Analysis

Apparel Design
T-Shirt Designs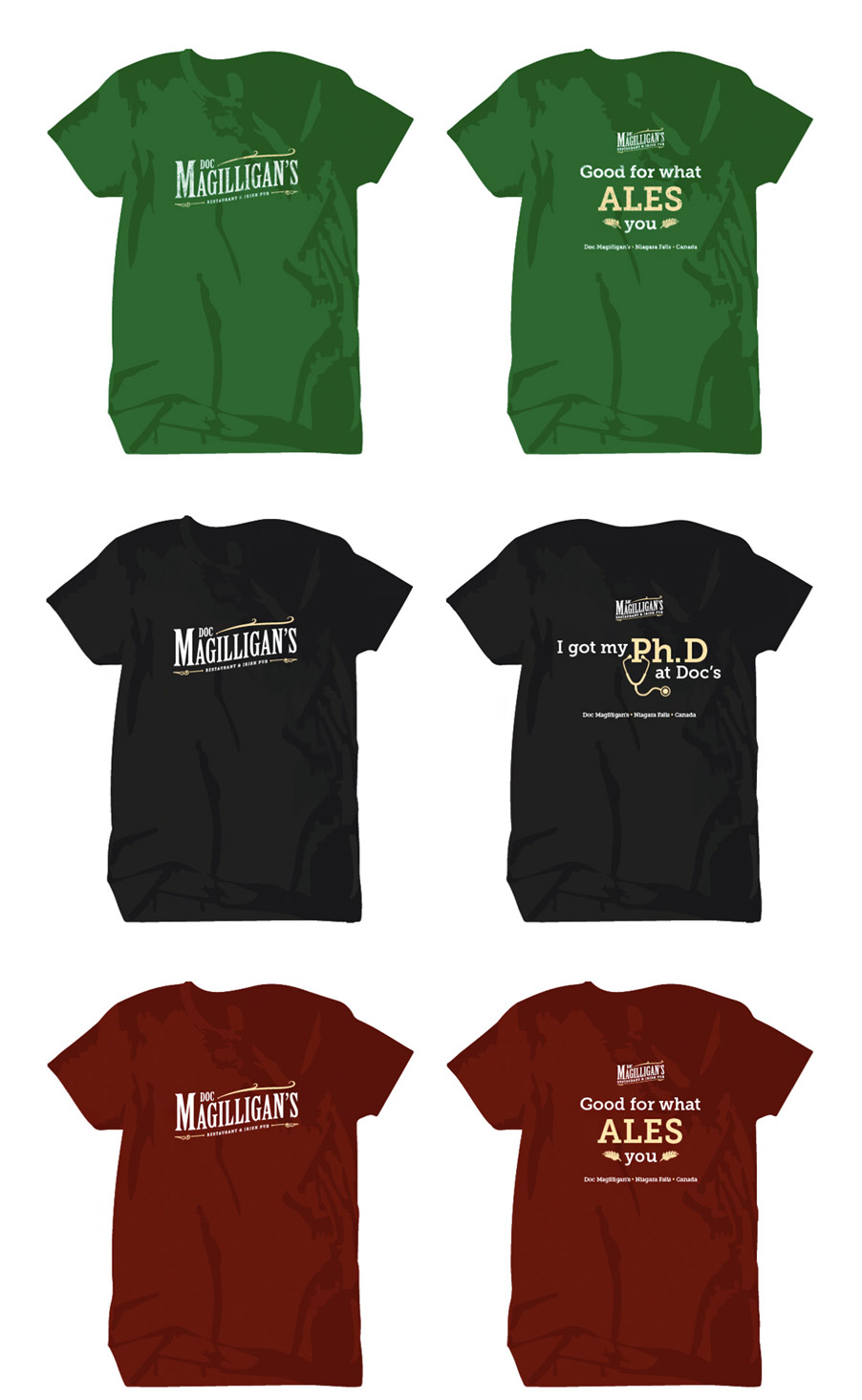 A few more samples of our work…
iSTORM is an official Google Partner
Ready to push your brand to the next level?
Talk with us.
Our mandate is to use our ability to innovate in order to access, catalogue and analyze online data to drive our strategies and market your brand successfully online. In other words, we create media that moves.
We're industry leaders for a reason, so get ready to get inspired and be inspiring. Contact us today.